Visiting Speakers - Mark Roberts and Bennie Kara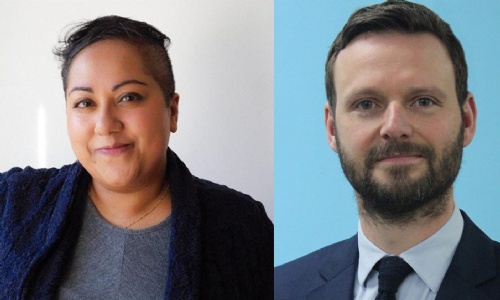 During Inset Day, we welcomed two prominent education practitioners.
During our recent whole school INSET on Friday 1st July, we were delighted to welcome two highly regarded education practitioners. Working remotely, we welcomed Mark Roberts, Director of Research at Carrickfergus Grammar School in Northern Ireland. Previously, Mark has worked at schools in Devon and Manchester. He writes extensively about teaching and studying English and is also a frequent contributor to TES on subjects including pedagogy, behaviour, leadership and educational research. His best-selling book 'The Boy Question' is an excellent resource for teachers and provides invaluable and practical advice. Mark delivered two CPD sessions on Disciplinary Literacy and Boys' Achievement.
We were also delighted to be able to welcome Bennie Kara, Deputy Headteacher in the East Midlands, specialising in curriculum, teaching and learning. She started her career in the inaugural cohort of Teach First in 2003, teaching English in East London. Since then, she has taught in four London boroughs and in South Oxfordshire, before returning to Derby. Bennie speaks, writes and trains on diversity in the curriculum. Alongside supporting schools to diversify their curriculum, she is the author of 'A Little Guide for Teachers: Diversity in Schools' (Sage Education). She has written on the subject of diversity for publications such as Schools Week and the Chartered College of Teaching's Education Exchange. Bennie spoke to us about inclusivity and diversity within the curriculum. Much food for thought and practical strategy generated from these excellent sessions!