Year 7 Challenge Day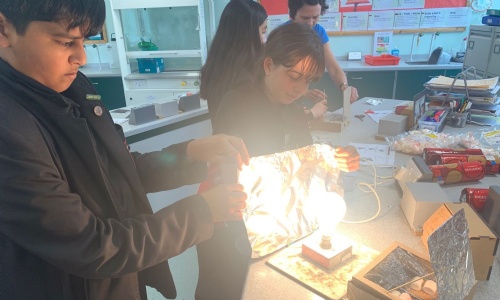 In our final active learning day Year 7 were set the theme of "Challenge".
Year 7 have been completing activities which involved overcoming challenges and problem-solving. In rotation, each student completed 5 challenges. The volcano disaster management activity involved using real time information from the Montserrat eruption in 1997 and making decisions on managing the impacts of changing eruption status. Two Science sessions were held, one building solar ovens (aided by heat lamps today!) to make s'mores and mixing chemicals to produce different coloured solutions. The origami session focussed on learning a new skill and producing pieces of varying degrees of difficulty. And finally, pupils also completed some outdoor problem-solving exercises and working out how to move water around an obstacle course.