Year 8 student Georgia's swimming success!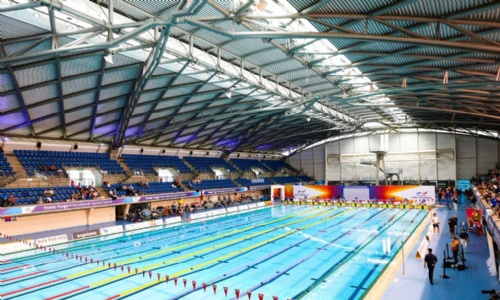 August National Swimming Meet proves successful for Georgia.
Year 8 student Georgia, has a real passionate and talent for swimming. Training and competing from her local swimming club, Trafford Metro, Georgia has had many successes at club, county and regional level. She started early by representing her primary school at the English schools final going on to compete at the Independent Schools Association final at the London Aquatics Centre.
This August Georgia was picked to swim for England at the Swim England National Summer Meet at the impressive Ponds Forge International Sports Centre in Sheffield. She competed in the 100m and 200m butterfly – achieving 9th in the 100 and 7th in the 200. She managed to swim personal bests for her times!
Asked about her training regime and commitment, Georgia explained: "my training is very intense, I swim 10 times a week. Entry into the Nationals is by invite only, based on a swimmer's performance during the qualifying window. I am very pleased to see that my training and hard work is paying off".
Well done Georgia, we are looking forward to following your successes and efforts at all levels.