Year 9 Castleton Field Trip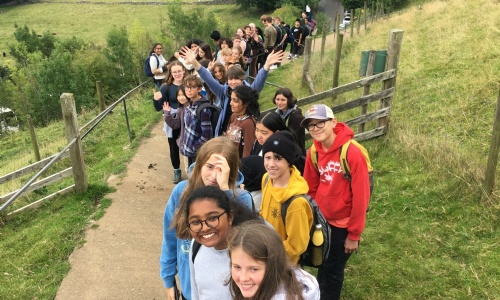 A day in the caverns...
On a typical gloomy and wet Manchester day, Year 9 students left for a whole school year trip to Castleton in the Peak District. However, any fears about the weather soon dispelled with the clouds turning lighter and the sun making an appearance. It was a busy day for Year 9, with the day split into two. One part collecting data for their enquiry into whether tourism is sustainable in Castleton, and the other part spent down Castleton's famous Blue John caves. Students were able to practice essential Geographical skills with map reading, environmental surveys and sketch maps, as well as see some of the limestone formations they have seen in class close up; a particular highlight being the stalactites and stalagmites. Students behaved impeccably and were a credit to school, with many compliments on their behaviour during the day – great work Year 9!