Stretford Grammar Sports Update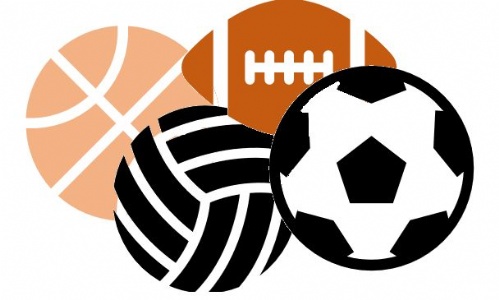 SGS Sport Update
YEAR 8/9 GIRLS FOOTBALL
The Girls Year 8/9 team travelled to Flixton High School for Girls for their second league fixture of the season. With a full 15 player squad there was competition for places. A strong start to the game came via Alice Noakes drawing a good save from the keeper. Further pressure from SGS led to the opening goal from Emma Horsely, after slick passing through the midfield and a cool finish. A second followed after Emma Horsely again involved in the play won a free kick. She dusted herself off, took the free kick and from the resulting rebound Ruby Myin slotted home. 2-0 SGS. An own goal from a corner made it 2-1 at half-time, although the game was put out of reach of Flixton with a second Emma Horsely goal. Despite this Flixton had plenty of chances with Heidi Widdup and Alyssa Knight having to work hard at the back.
A solid performance from the whole squad.
YEAR 10 BOYS FOOTBALL
The Year 10 Boys Football Team hosted BTH on a rainy Wednesday afternoon. Initially we went one goal down to the opposition. But after that, the switch was turned on. Goals were scored by Rory Leech (2), David Babalola, Ike Iwelu, Matt Glazebrook, Jamie le Cheminant, Sufyan Asif-Ilyas and Will Kemp. To win 8-1 was an enormous achievement for the boys which they thoroughly enjoyed being a part of. A strong start to the season.
Due to maintaining pressurising high defensive press and contributing creatively in attack and defence our Players of the Match were Sufyan Asif-Ilyas and Archie Mills.
YEAR 7 BOYS FOOTBALL
Year 7 won a tough match 3-1 at home to St Antonys, to maintain their winning run. Goalscorers were Leo Poole with 2 and James White. Outstanding performances came from defender Aaron Owen and Man of The Match Sacha Lerebours.
YEAR 10 AND 11 NETBALL TOURNAMENT
We took 2 teams to the Year 10 and Year 11 Netball tournament (a mixed Year 10 and Year 11 team competing in the Year 11 age category and a full Year 10 team). The Year 11 team won their first game against Ashton on Mersey, with the score being 2-0 after a 5-minute game. They then faced some tough competition from Loreto and Altrincham Girls in their pool. Despite not making it through to the semifinals, the team attacked each game and ad a great attitude throughout. The Year 10 team had a close game against Sale Grammar, unfortunately losing 3-1 in the end. They also faced some tough competition from Loreto and Urmston Grammar but were fantastic representatives for the school. There were great performances from Yasmin Ojerinde, Bushra Touami, Pearl Precod (Year 10s playing on the Year 11 team), Alyssa Karlberg (Year 11 captain) and Nifemi Jafago, who played a range of positions on the Year 10 team.