SGS Sports Update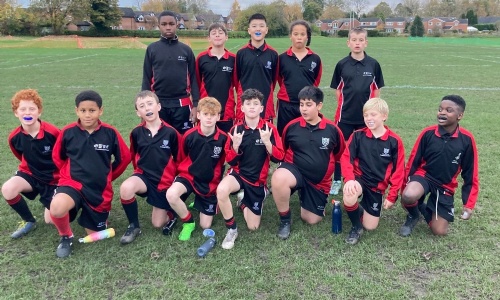 The Y7 Boys Rugby Team travelled to the mud bath at Trafford Metrovicks RUFCC...
YEAR 7 BOYS RUGBY
Tomos Newell captained the team, leading by example to help everyone develop their skills and knowledge of rules in the first game against Wellington Road; unfortunately they lost by four tries. Then, they went on to losing 3-1 against Ashton on Mersey. Joe Pope made the best tackle of the game. The most improved player was Fraser Donaldson for his strong carrying of the ball. Ultimately, Alex Balukiewicz was the Player of the Tournament for his dazzling evasion, constantly seeking to score and gain ground.
YEAR 8/9 BOYS BASKETBALL
The Year 8/9 Basketball team played their first game of the new season against Sale High School. Stretford Grammar won 54-19 with outstanding performances from all players. Most points scored came from Jack Styczen-O'Keefe and player of the match was Kayosola Adebayo. The rest of the team were Kamraan Azeemi, Reuben Ilunga, Anthony Lee and Dylan Jones.

YEAR 7 NETBALL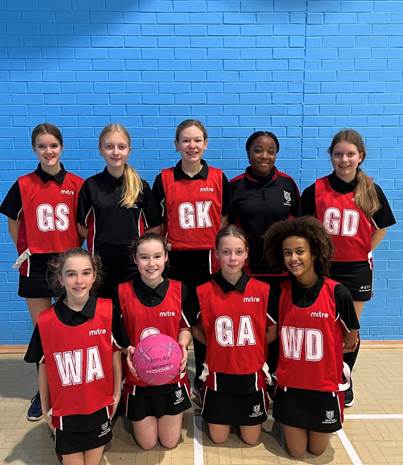 After the seeding tournament, this was the first fixture for the Year 7 team. Captain Isabel Lee got the team going straight away with a 5-0 win over Flixton. Moving onto Urmston Grammar, who were strong competition, the team suffered a 4-1 loss but kept playing and fighting until the last whistle. The final and by far the strongest game of the day was against North Cestrian, where the team won 8-2. This game in particular saw the girls play some of the best netball we've seen, and they were deserved winners. Eva Simpson demonstrated some excellent shooting throughout all games, Kumbutso Kamwendo proved formidable in defence and our centre court of Ava Borradaile-Falp, Hannah Cook and Isabel Lee were outstanding throughout. Thank you also to all the parents who came to support; it was great to hear cheers from the sidelines!