SGS Book Fair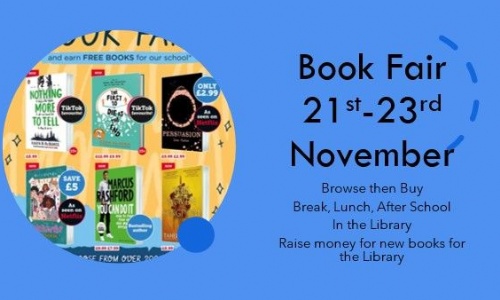 This week we held our first Book Fair for 3 years.
It was hard to know what the response would be, but we thought we would give it a go.
A team of sixth form students took charge in order to have the opportunity to flex their management muscles and just look at the result. It was amazing. The sixth formers (not all of them are in the photo) did a fantastic job over the 3 days and managed to successfully engage with the students who came to visit the Fair in the library at break and lunchtime. A big thank you also goes to the English Department for coming along as part of lesson time to reinforce the importance of reading and the value of books. It was a very noisy and excitable 3 days, a pleasure to witness.
Thank you to everyone who bought a book, encouraged their children, and helped us to raise an amazing amount of money. Students can now look forward to discussing and making decisions about what they would like to see on their Year's bookshelf. Well done, keep reading!