Movember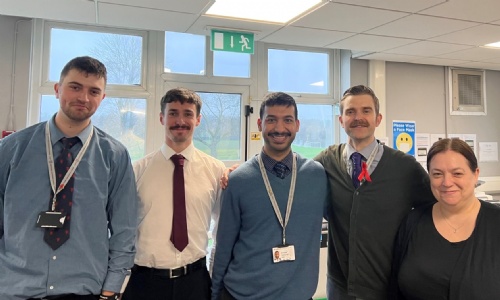 Thank you so much to everyone who has supported us along the way.
For the month of November Miss King, Mr Turley, Mr Deavall, Mr Ahmed and Mr Wood have been Taking part in Movember.
This is an initiative of the Movember charity, which focusses on fundraising and research supporting men's health, with an emphasis on prostate cancer, testicular cancer and mental health and suicide prevention. There are various ways to get involved – Miss King took on the physical challenge of completing 60km over the month, whilst the other staff grew a moustache. Mr Deavall also hosted a quiz night.
Families, friends and colleagues have been hugely supportive and as a team we have raised £680 (and counting!)