Trafford Schools Rugby Union Tournament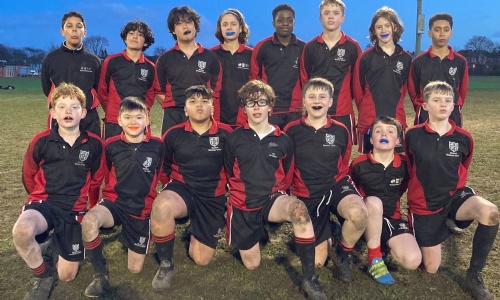 The Year 8 Rugby Team travelled to the half-termly Trafford Schools Rugby Union Tournament.
We began steadily against a Wellington team who showed strength and knowledge in the scrum to beat us 2 tries to 0. Secondly we played Altrincham College, and by showing secure game understanding Jonny Fernandez-Arias, Stan Hodgett and Frank Chen grounded tries to beat them 3-0. Finally, the team grew stronger and more skilful to put 5 tries past BTH's try line. Scorers included a hatrick from Fikemi Abati, Stan and Yiannis. Player of the Tournament deservedly went to Frank Chen; he was ferocious in attack charging though defences and showed excellent defending in the ruck. Overall, this was and excellent performance from the squad to come 2nd place. Roll on the next one!