MACFEST
Sixth Formers were delighted to welcome Qaisra Shahraz,......
......internationally acclaimed author, activist and founder of Macfest (a global Muslim Arts and Cultural festival), to Stretford Grammar School. Qaisra talked to our students about her career as an author, and her work on "spreading honey not hate" which has led her to being awarded an MBE for Services to Gender Equality and Cultural Learning (2020). She talked passionately about her work interviewing Muslim Women globally to debunk stereotypes of Muslim women. We were also privileged to hear her read extracts from two of her best-selling books.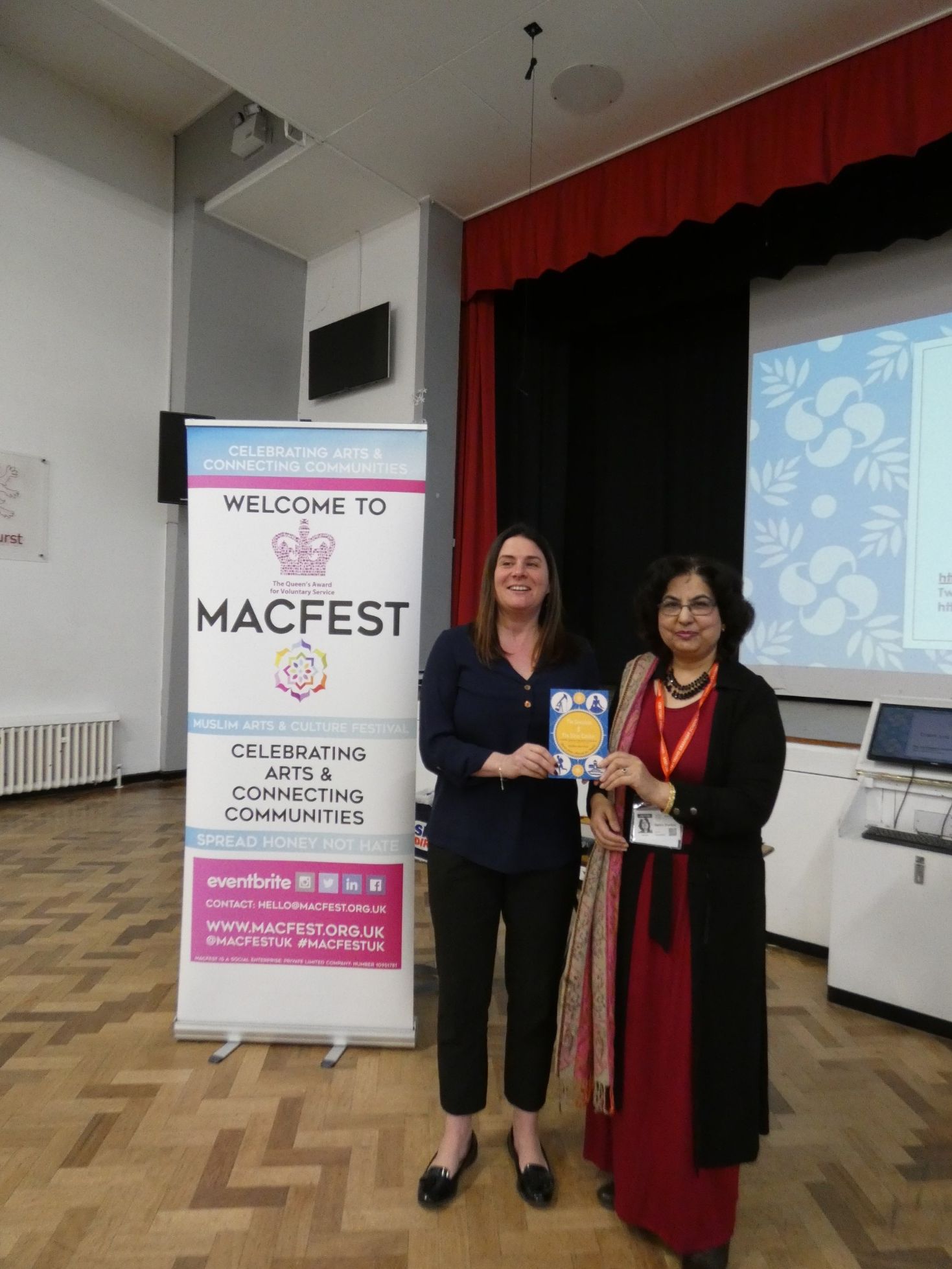 Qaisra ended by inviting our students to be involved in activities for Macfest, and we look forward to working on projects with her in the years to come. Details on the Macfest activities for 2023 can be found by clicking here.