Year 9/10 Girls Basketball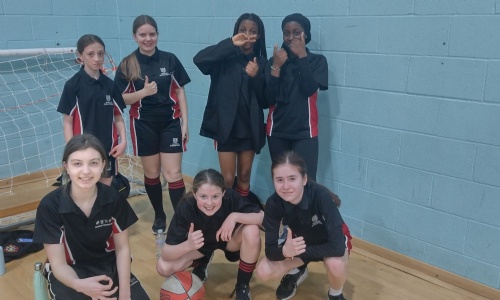 On Monday, the Girls from SGS travelled to Stretford High to play a Year 9/10 fixture.
The 4 quarters of 10 minutes were filled with quality passing and dribbling which made for an entertaining game. Plenty of rotation by Stretford High meant their energy levels remained high and SGS had to work hard to stay within touching distance.
Entering the final quarter, SGS were 8 points down but some smart shooting from Emma Horsley and Rahmat Bayo saw the girls from Granby Road run out winners 28-20.
Well done also to Darcey Robinson, Ruby Myin, Alice Noakes, Alina Kamianets and debutant Elizabeth Olurombi for excellent performances, attitude and sportswomanship.