Careers Fair 2023 - Where are you going?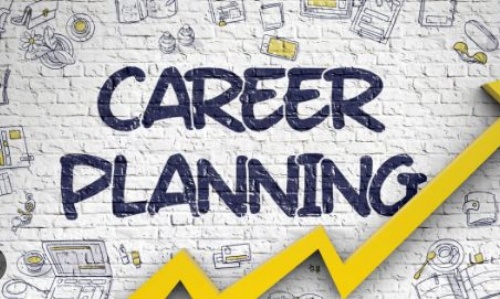 It's not too late......
Thank you to all our parents and contributors have offered their service tomorrow evening. The evening promises to be an informative one with some excellent contributions from a range employment sectors. It is still not too late to sign up via the online form link here or from the careers page on the main 'welcome to our school' menu.
The evening is for Years 9,11 and 12 who are considering their options for the future.
The evening will begin at 6.00 pm in the Dining Room with refreshments and the opportunity to discuss career pathways with a variety of providers including apprenticeship providers, higher education as well as with the school Connexions Adviser, Tracy Blackburn, who will be able to provide you with individual support about future career opportunities.
There are five sessions throughout the evening that you can attend, the first of these will begin at 6.30 pm and an overview of the rooms will be provided on the evening. Should you wish to attend please register with the name and the tutor group of your child, the number of people attending and your email address for correspondence using the form on the school website.
You will be able to choose from the following:
Accountancy
Architecture
BBC Production
Broadcast Media
Civil Engineering
Creative Arts
Dentistry
Electrical Engineering
Engineering
Finance Management
Financial Apprenticeships
Higher Education
Journalism
Management
Medicine
Nursing and Midwifery
Software Development
Surveying
Teaching
A short biography about each of the presenters is also available on the school web site with a resume of what they will be talking about on the evening. I would be most grateful if you could complete the online form by Tuesday 21st March so that I can allocate times to the talks you will be attending. The form can be accessed here.
On the evening there will be some parking available on the school site, however, if you could park away from school or attend using public transport then I would be most grateful.
The sessions are as follows
Session 1

Session 2

Session 3

Session 4

Session 5

6.30 pm - 6.50 pm

6.55 pm – 7.15 pm

7.20 pm – 7.40 pm

7.45 pm – 8.05 pm

8.10 pm – 8.30 pm

Accountancy

BBC Production

Creative Arts

Dentistry

Engineering

Financial Apprenticeships

Journalism

Nursing and Midwifery

Software Development

Surveying

Architecture

Broadcast Media

Civil Engineering

Electrical Engineering

Finance Management

Higher Education

Management

Medicine

Teaching

Accountancy

BBC Production

Creative Arts

Dentistry

Engineering

Financial Apprenticeships

Journalism

Nursing and Midwifery

Software Development

Surveying

Architecture

Broadcast Media

Civil Engineering

Electrical Engineering

Finance Management

Higher Education

Management

Medicine

Teaching

Accountancy

Architecture

BBC Production

Broadcast Media

Civil Engineering

Creative Arts

Dentistry

Electrical Engineering

Engineering

Financial Apprenticeships

Finance Management

Higher Education

Journalism

Management

Medicine

Nursing and Midwifery

Software Development

Surveying

Teaching
If you have any questions, please do not hesitate to contact me at school by telephone or email to i.nicholson@stretfordgrammar.com
Yours sincerely
Mr I Nicholson
Assistant Headteacher