A promising season ends in defeat for Y7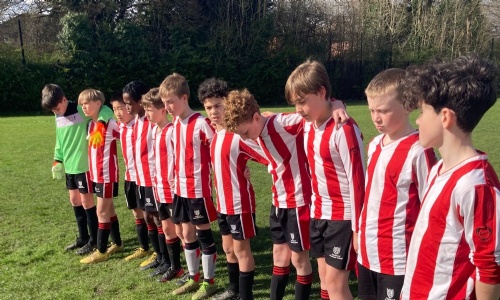 On Thursday the 30th of March 2023, the Year 7 Boys Football Team travelled to Sale Grammar...
.....for their last game of the season. Sale went up by a goal after an accurate headed effort into the corner of our net. Half-time looming, Sale attacked and after two shots blocked by Stretford defenders, the Sale Centre Forward netted after a parried save from Sacha. 30 seconds later, the score was 3-0. The second half began with a new formation seeing Matthew Lees join Ethan Gilchrist in the midfield. This tightened our defence ensuring no goals were scored by the home side. The game finished with a promising attack from Stretford, coming so close to scoring. The recognisable Player of the Match was Macauley Horrax for his enthusiasm, energy, and execution of tackles, interceptions and dribbles at left back.