Open Evening - Tuesday 27th June 2023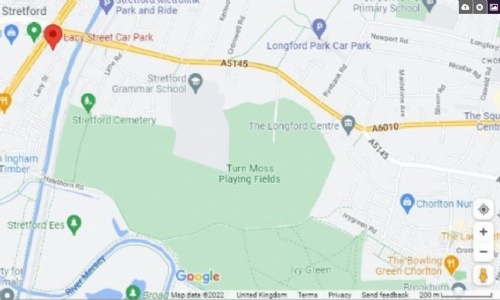 We are looking forward to seeing you at Stretford Grammar School for our Open Evening
Open Evening : Stretford Grammar School
Important Information
Dear Parent/Carer,
We are looking forward to seeing you at Stretford Grammar School for our Open Evening on Tuesday 27th June 2023.
The evening begins at 5pm : Headteacher Talks are at 5.45pm and 6.45pm
Please be advised : Access to the school is very restricted due to the school being located at the end of a cul-de-sac. The road is narrow and there is heavy use from residents who have to park on the road meaning there is only enough space for a single line of traffic. In addition, the traffic lights exiting the estate only allow 5 or 6 cars out at a time. This means that in previous years there has been significant traffic management issues with visitors stuck for prolonged periods of time due to cars not being able to manoeuvre off the estate.
In recent days this has been compounded by road works near Stretford Mall meaning that exiting the estate on to Edge Lane is extremely difficult. At times, it can take 15 minutes for two cars to exit on to Edge Lane as the area becomes gridlocked as traffic backs up due to alterations to the road layout near Stretford Mall.
Please can we request that you park at a designated car park below and walk the rest of the way? Many of our residents are old, work shifts or work for the emergency services and as a result struggle to exit the close on this evening.
Please, please, please, where possible walk or use public transport, but if you must drive to our Open Evening, support our school and our residents by parking in the following areas :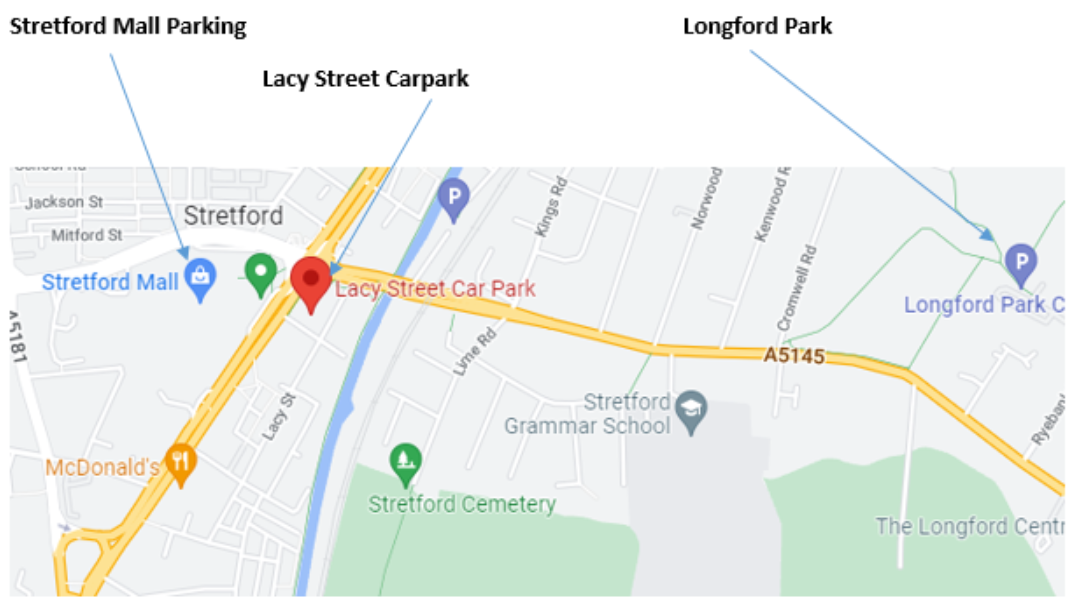 Please do not obstruct driveways.
Thank you for your help and assistance.