Fundraising for MIND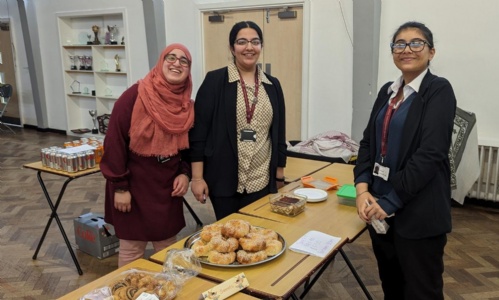 ISOC Fundraising
On Thursday 11th February, Year 13 ISOC students led their final fundraiser to raise money for the mental health charity MIND. The fundraiser had a cultural theme with students bringing in delicious food items from varying cultural backgrounds. Some of the items on the menu were Polish dumplings, Iraqi sweet bread, and Afghani rice as well Vegetable and Meat Samosas.
The fundraiser raised a total of £293.44.
Well done to everyone concerned and a huge thanks for the wonderful cooking!