Trafford Schools Athletics Competition (Girls) – 8th June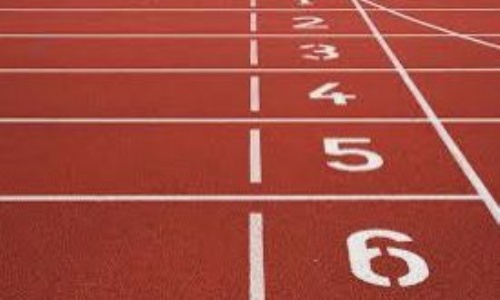 A strong cohort of athletes from Years 7, 9 and 10 attended this meet and did not disappoint with their performances.
The Year 7's were first on the track, with Hannah Cooke taking on the 1500m and coming 2nd in blistering heat. The sprinting team of Tomisin Tomoloju, Neve Liddle, Thalia Collingridge and Lauren Goldblum ran some great times in the 100m and 200m respectively. Emma Horsely then took on the 800m and came 5th in her heat, sprinting for the line to get that position. Year 9 and 10 were on field events at this time and some great performances came from Maddy Vendy (Y9) who jumped a huge 1.22m in High Jump, being one of two jumpers left at the end and Luna Turchetti-Rayner (Y9) came 3rd in the Shot Putt with a throw of 7.50m.
Year 9 and 10 then moved on to the track, with yet more outstanding performances. Olivia Ryan (Y9) came 2nd in the 1500m, Phoebe Lawal (Y9) was narrowly beaten on the line in her 100m heat but she ran a fantastic time of 13.5 seconds. Pearl Prescod won her 100m heat with a time of 14.20 seconds and left some distance between her and the other competitors. Oluchi Ezekiel (Y10) blew the crowd away with her 200m win in 28.5 seconds, leaving the next runner at least 5metres behind her. Suzie Ford ran a season's best time of 2.39 minutes in a very competitive 800m and Jessica Deane held on to place 3rd in the 1500m. The field performances from Year 7 were also of an excellent standard, with Darcey Robinson winning the Shot Putt with a distance of 6m76am and Ava Borradaile-Falp coming 2nd in the Discus.
Overall, Year 7 came 7th out of 12 teams, Year 9 came 6th out of 13 teams and Year 10 came 4th out of 11 teams.