English Schools Fell Running Championships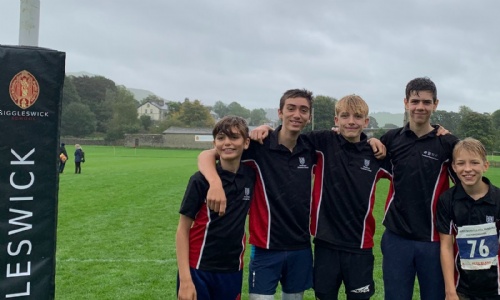 At Giggleswick School, Yorkshire - Sunday 24th September
Five of our pupils represented Stretford Grammar at the English Schools Fell Running Championships held on Sunday 24th September in Giggleswick, Yorkshire.
Year 7 were represented by Daniel White, his first race for the school, where he put in a great effort to finish in the middle of the pack.
The Year 8/9 race saw Adrian White take the gold medal with Rafi Cavanagh earning huge admiration from everyone for showing what it is to enjoy a race that many found so hard - he never stopped smiling!.
A great effort saw Evan Lewis come home in 11th place and Benjy Cavanagh who came 23rd. In a tough Year 10/11 race that saw English fell running team qualifiers and the previous years' winners take part, the positions were especially impressive for both.
Well done to everyone !