Year 7 Football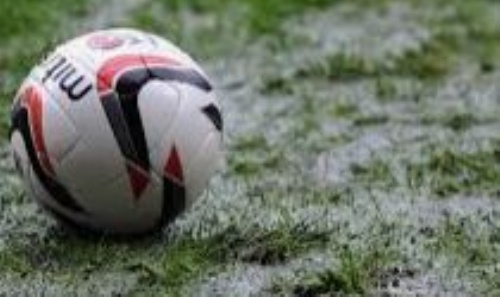 Year 7 Success continues in the rain
YEAR 7 BOYS FOOTBALL V Ashton On Mersey
Year 7 Boys Football began with a difficult game against AOM, the team played extremely well and ran out 5-3 winners in torrential rain. Scorers were Elliot Brown, Barish Gunes an Own Goal and Zhekaf Aziz with 2. All players contributed well particularly captain Isaac Leach and Paddy Widdop, who was a constant threat, making 2 goals. Player of the match went to Goalkeeper Alexies Wilson.
YEAR 7 BOYS FOOTBALL V Stretford High School
Year 7 Boys continued their wining start to the season with an impressive 6-0 victory over Stretford High. Scorers were Elliot Brown with a hat-trick, Zhekaf Aziz, Henry Ainge and Tom Bancks. The team played very well creating lots of chances throughout with Player of the Match going to Elliot Brown for his 3 goals.
YEAR 7 BOYS FOOTBALL V St Anthony's
The game against a strong St Antony's team proved to be the toughest test so far this season. After losing our goalkeeper to illness, Barish Gunes ably stepped in and produced an excellent display between the posts. In an even game, Stretford Grammar went a goal down early on but fought back to win 2-1 with 2 fantastic goals from Zhekaf Aziz. The first was a well worked team goal after excellent work from Henry Ainge and Theo Kanakides, the second a long range shot in the last minute. The defence had its sternest test so far with excellent performances from Sam Fletcher and Player of the Match Lenny Heyes.