Year 7 Rugby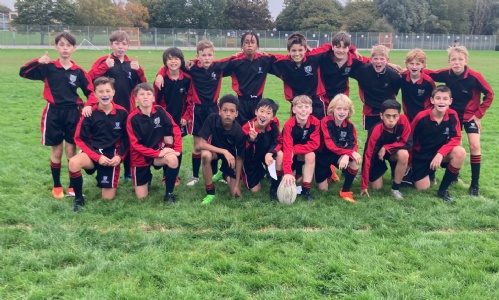 Year 7 boys Rugby is on the rise!
The squad of Stretford Grammar players are continually developing their skills, building on their natural ability which they've proven so far. Mr McGrath and the team welcomed Wellington High School to play a training game. The game finished 15-25 with a marginal win for Wellington. More than 20 Stretfordians came with their boots and kit to compete; It is excellent to see such engagement.
Player of the Match went to Jonny Jones for his leadership, desire and natural understanding of carrying the ball forwards as well as his secure rucking and tackling skills.