Castlefield and Salford Quays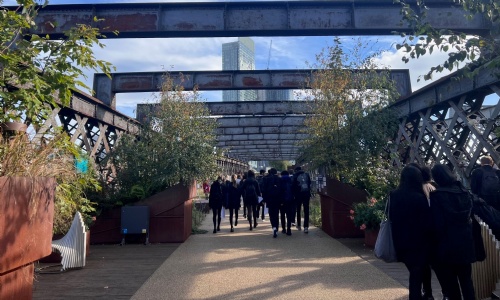 On Wednesday, our Year 11 Geographers visited Castlefield and Salford Quays....
....... to collect data and put into practice their knowledge about urban decline, regeneration and sustainability. We had a guided tour of the Castlefield Viaduct, which is managed by the National Trust and free to visit, explaining why green areas are important in big cities like Manchester. The data collected at Salford Quays on urban regeneration will be used by students to help answer questions in paper 2 and 3 of their GCSE exam.