Safe Drive, Stay Alive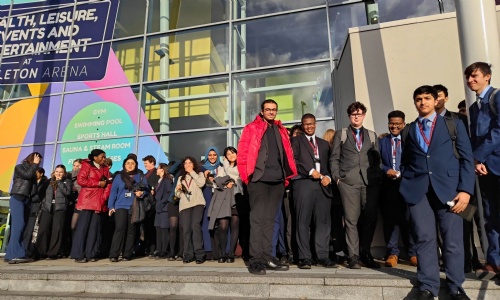 Y12 students attended the Safe Drive, Stay Alive event at Middleton Arena.
Safe Drive Stay Alive is a road safety initiative that aims to empower young drivers to make safe driving choices. There is evidence to suggest that young people aged between 16 and 25 years of age are more likely to die or suffer serious injury from a road traffic collision. Safe Drive Stay Alive uses hard hitting performances to inform young people of the dangers and catastrophic effects of poor driving choices. True stories were told by existing emergency service staff and family members who have been directly affected by the tragedy caused by serious road traffic collisions. The event informed students about the dangers of irresponsible driving and the impact this can have on young people, their families and the professionals who have to deal with the consequences.