Year 10 Indoor Athletics Competition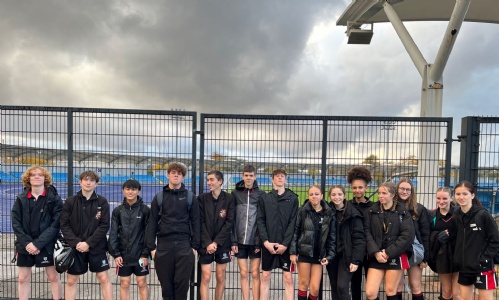 This is the first time Stretford Grammar School has entered the indoor athletics competition hosted by Sale Harriers at the Etihad Stadium......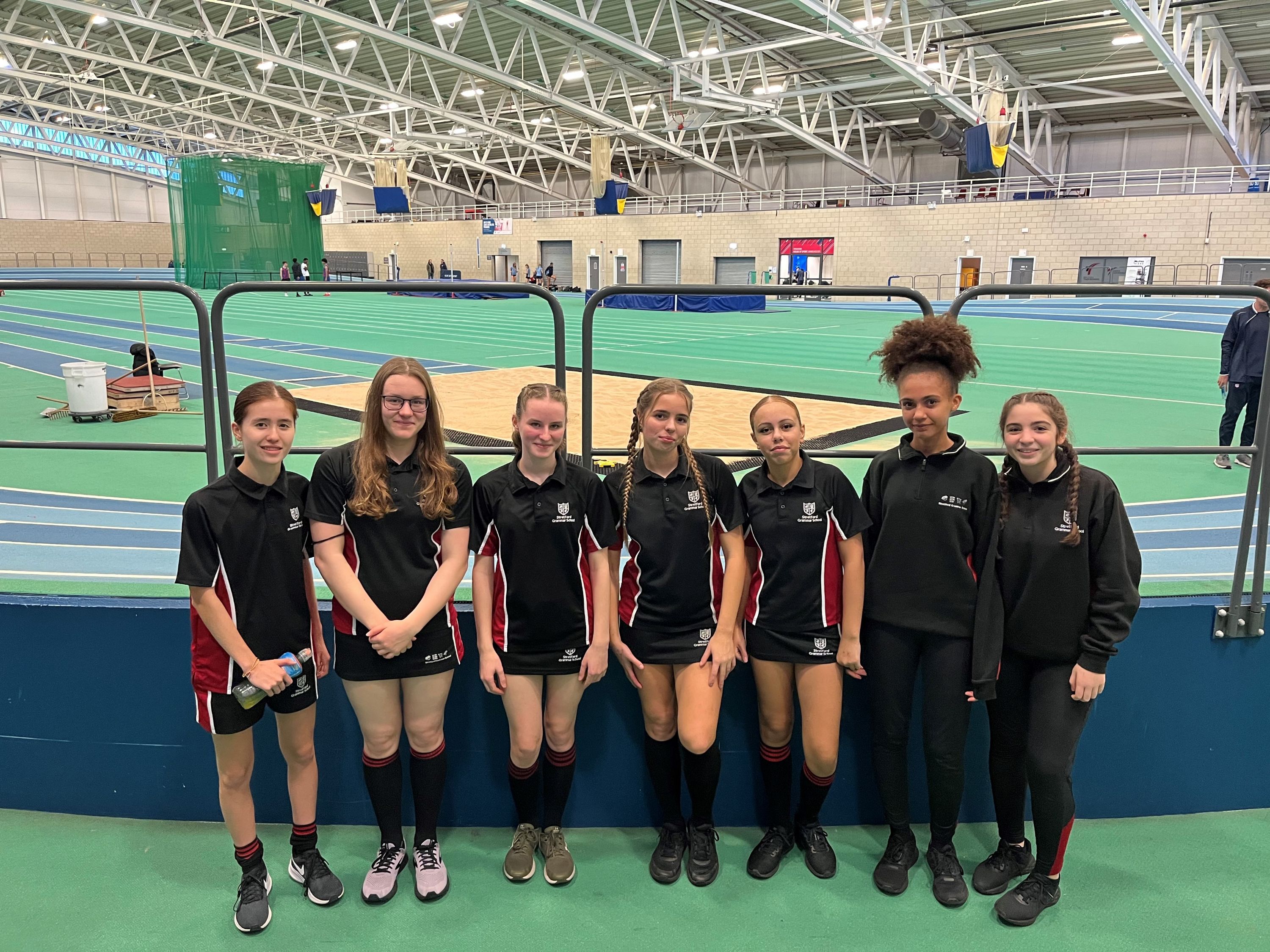 We took a team of GCSE PE students to the competition to get some experience and footage for their GCSE athletics practical grades. There was a high standard of athletes competing from schools from Trafford, Stockport, Chesire and Manchester. Stand out performances came from Evan Lewis and Benji Cavanagh Aguilera, who came 4th in the 800m and 400m respectively and Ruby Myin who also came 4th in the 300m. There were coaches on all field events who gave our athletes valuable advice and tips for improving their performance, assisting Lorena Prokop-Sanchez, Charlie Marson and Sam Russell to make great advances on their previous heights and distances. It was great experience for the team and well needed preparations for GCSE athletic grading.