Experiences of Young People living through COVID-19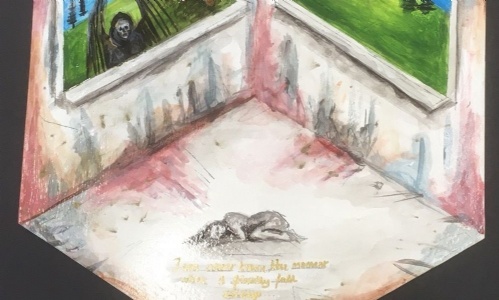 Just before Easter, as part of the Trafford Engagement Team Arts Project,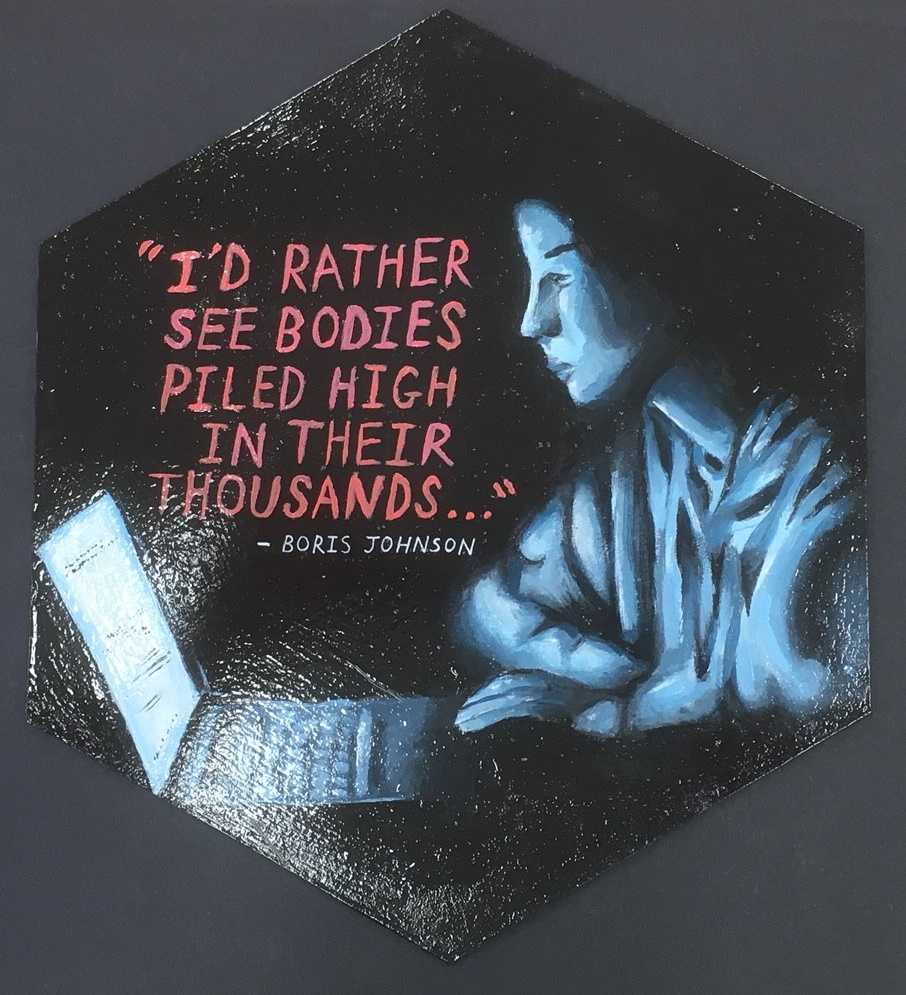 30 Year 9 students were asked to produce designs based upon their own personal experience of Covid as part of the Joint Arts Project undertaken within school.
These designs were done within an hexagonal format, so that the completed final painted pieces on board could be fitted together and displayed as a whole set in the future.
On Friday 27th May, the students involved spent a full school day completing their painted designs using acrylics on board.
These completed designs will contribute to the school's Joint Arts Project. As well as providing display work, the students could contribute to the overall presentation by explaining the meaning behind their individual designs.