Test Match Special!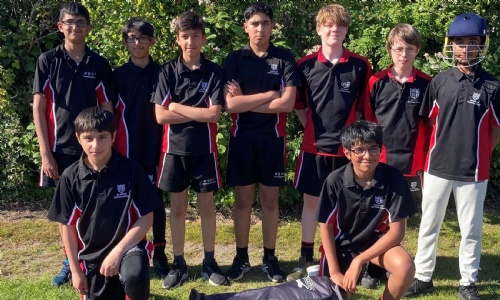 Hard fought matches decided by slim margins.....
Year 7 Cricket
Year 7 played away at Wellington in a 12 over pairs game. Stretford batted first and scored 57 runs but lost 8 wickets leaving them on 77 (all teams start on 100). Ozzy Thorpe and Kamraan Azeemi were top scorers. Wellington batted second scoring 82 runs and losing 6 wickets which left them on 122 giving them victory. Stretford had some good individual bowling performances from Subhan Ahmed and Dylan Jones.
Year 8/9 Cricket
The Year 8 and 9 Cricket team travelled to Urmston Grammar School for a 10-over fixture. The team scored 88 runs in their 10 overs, with Player of the Match Subhan Naseri for scoring 33 runs. Urmston got the 89 runs required with only 5 balls to spare in a close finish.