Ainsdale Beach Investigation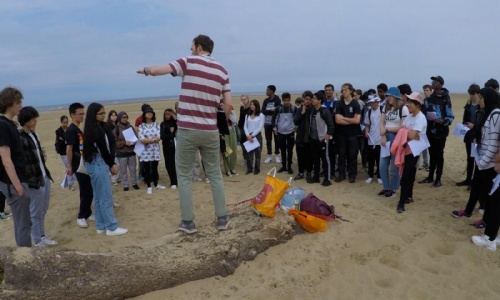 Year 10 Geographers get to grip with fieldwork investigations.
Year 10 Geographers completed the first of two days of fieldwork that they need to complete for GCSE Geography last week. Over two fine days, students visited Ainsdale beach to investigate the changing nature of sand dunes. Ainsdale dunes are a perfect example of the sand dunes that we have been studying in class, and provided a great opportunity for students to collect data that we will analyse as part of their exam preparation. Students measured vegetation cover within the dunes, the wind speed as we went inland and the changing slopes of the dunes.
Year 10 Geographers took to fieldwork like naturals, recording complex data and were able to identify the features we have talked about in class. Students behaviour was fantastic throughout the day, and they were able to complete the full beach experience with a trip to the ice cream van before we got the coach back to school.