Appeals Timetable for September 2022
If you wish to exercise your right to appeal for Stretford Grammar School please access the Trafford Council Website www.trafford.gov.uk (School Admissions / Related Pages / School Admission Appeals) or contact the Democratic Services Section on Telephone No. 0161 912 4221 to request an Appeal Form.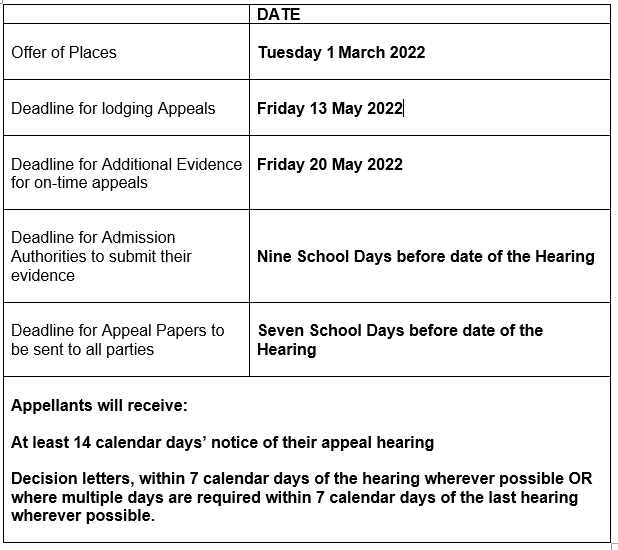 Please Note: For Applications for in-year admissions, appeals must be heard within 30 school days of receipt of the appeal form.