Science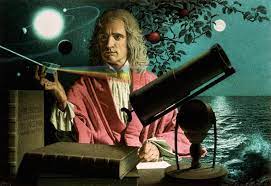 "Science and everyday life cannot and should not be separated."
Rosalind Franklin
''For me, I think the greatest achievement of science is to allow humanity to realise that our world is comprehensible. Through science, rational thinking, we can understand how the universe works.''
Jim Al-Khalili
Our Curriculum
The Science curriculum is organised to allow students to study a wide range of Biological, Chemical and Physical topics, to explore the links within each and between these. There is an emphasis on the application of learnt concepts and on the development of practical skills. Students will use practical work to increase their understanding of the concepts covered. There is also an emphasis on analysis and interpretation of results; students will use a range of mathematical skills to do this. There is a commitment to applying knowledge of concepts to the real world as this is a vital aspect of Science that enables the advancement of our society.
Getting Better at Science
Students get better at Science through revisiting topics and progressively learning more complex concepts ultimately forging connections between the different aspects of the subject as they become more confident in their understanding. They can successfully analyse information to draw conclusions and evaluate the methods used to collect data. Good Scientists are also proficient in all elements of practical enquiry, including the use of apparatus, working safely, collecting reliable data, using a range of mathematical techniques to analyse data, working towards being able to apply their understanding of scientific principles to explain their findings.
Beyond School
Many of our students choose to study Science subjects at A Level and beyond. Science education at Key Stage 3 and Key Stage 4 will also enable students to critically evaluate the pseudo-science they are bombarded with in the media, and on social media, to understand major global issues and to appreciate the complexities of our world.
Careers
Many of our A level Science students have gone on to pursue careers in Engineering, Medicine or Teaching. Engineering careers such as: Electrical, Mechanical, Chemical, Medical, Energy production, Aeronautical, Rail network, Civil. Medical related careers such as Medicine, Radiography, Audiology, Optometry, Pharmacy, Pharmacology, Nursing, Midwifery, Veterinary Science etc.
If you look at the UK shortage occupations list you will see that scientific occupations form the majority these: https://www.gov.uk/government/publications/skilled-worker-visa-shortage-occupations/skilled-worker-visa-shortage-occupations